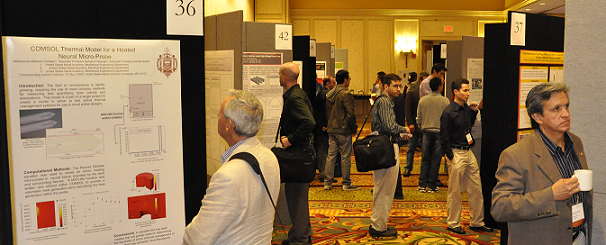 Each year, a program committee is formed about six months prior to the conference day. This is always a sign to me that a brand new conference season has formally started. Working with the program committee has been one of the most inspiring and joyful parts of my involvement with the user's conference, and I certainly feel the same way about the program committee for the COMSOL Conference Boston 2013.
Read more
---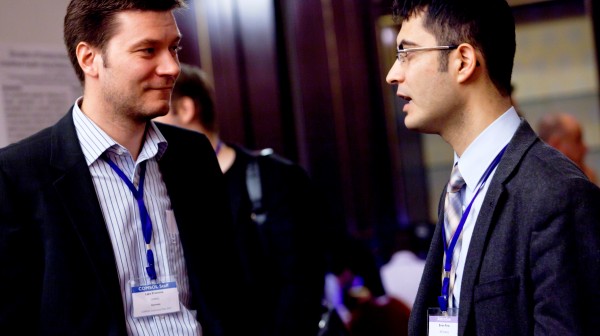 If you are following this space, you have probably heard us talk about the upcoming users' conference. Some of you might still be unsure of what this event is all about and what it can offer you, so we've put together a "Top 5″ list of reasons why you should attend the COMSOL Conference 2013. The conference has a wide and varied range of offerings. Unlike a lot of conferences out there, you don't have to present a paper to […]
Read more
---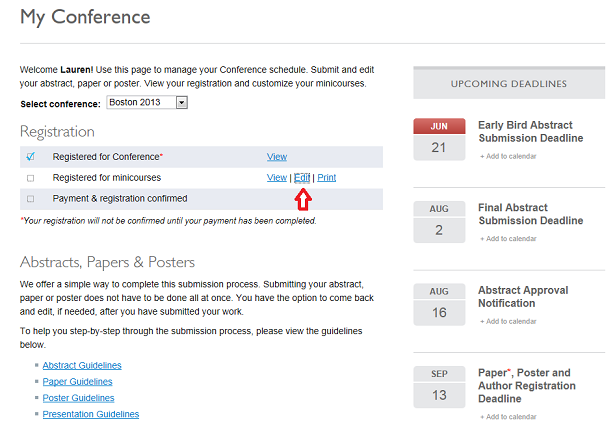 If you're the type of person who appreciates structure and ease-of-use, then as a COMSOL Conference 2013 registrant you will love the My Conference tool. This year we have revamped the system to let you quickly customize your conference program. Now you have the opportunity to add and edit your conference minicourse program whenever you prefer. We have also improved the functionality for presenters to edit and upload their abstracts and papers or posters, as well as get updates on […]
Read more
---

The COMSOL Conference Program Chair is a special person. It is a person to envy. Wouldn't you like to connect with the top multiphysics simulation experts, study their coolest applications, and showcase their work in the limelight of the COMSOL Conference 2013? I certainly would — but that is the role of the Program Chair.
Read more
---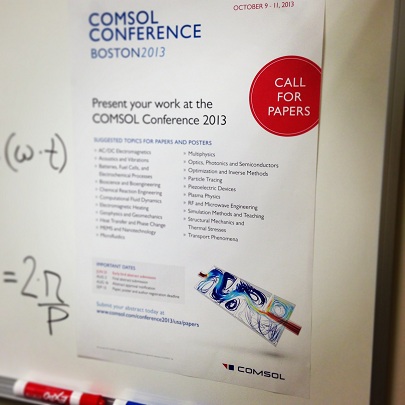 As many of you may know, we have officially announced the dates for the COMSOL Conference 2013. Did you also know that we are continuously sharing updates, deadline reminders, past published Conference User Presentations, and more through social media? Follow our social pages to make sure you have up-to-date information regarding the Conference (among other things) — don't forget to share this content with your friends and colleagues, too.
Read more
---
It's finally that time of year again when we welcome abstracts for papers and posters to be presented at the COMSOL Conference. COMSOL enthusiasts, this is your opportunity to share your incredible work with the entire world through the COMSOL Conference 2013, to be conducted in Boston, Bangalore, and Rotterdam.
Read more
---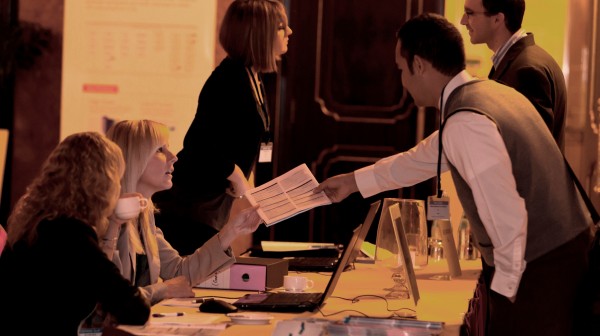 In February we asked you to mark your calendars for the COMSOL Conference 2013. Now I would like to let you know that registration is open, as well as share some important deadlines of this great event with you. The COMSOL Conference 2013 is moving across the world, making stops in the U.S., Europe, and Asia — will we see you there?
Read more
---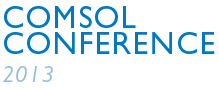 Decisions have been made, locations have been selected, and the dates have been confirmed. The COMSOL Conference 2013 has been finalized and you are all invited! While October may seem a ways off for many of you, I know there must be some "planners" out there, like me. If you too like marking your calendar, here are this year's conference dates: Boston, MA: October 9-11 Bangalore, India: October 17-18 Rotterdam, Netherlands: October 23-25 Singapore, Singapore: October 24-25 Taipei, Taiwan: October […]
Read more
---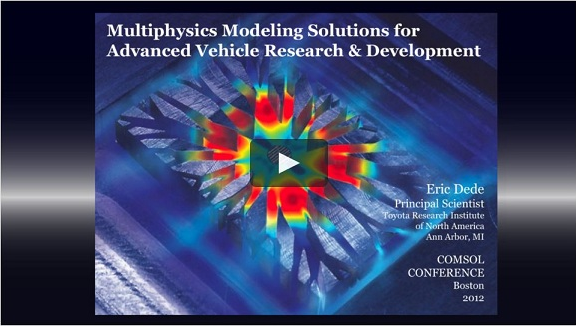 Hybrid vehicles are no longer a new concept, but that does not mean research and development (R&D) has ceased. If anything, it is ramping up as demand for hybrid design optimization continues to grow. Ercan Dede from Toyota Research Institute of North America held a keynote talk at the COMSOL Conference Boston 2012 on how they are using multiphysics modeling for advanced vehicle systems R&D. If you weren't there, you can now watch his keynote in a video format instead.
Read more
---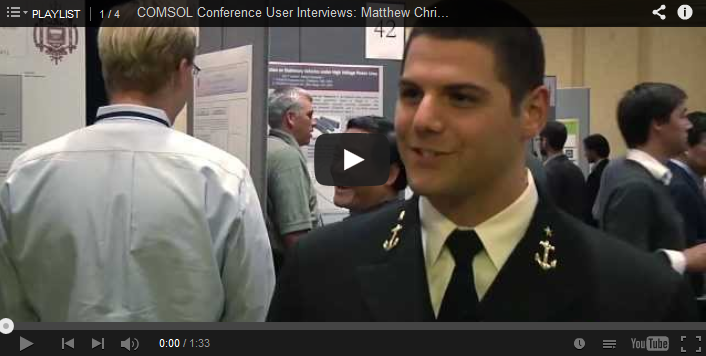 Each year we are excited to gather thousands of customers at the worldwide COMSOL Conference series. The events enable the entire user community to see the great projects colleagues have been working on and catch up face-to-face. This year, we wanted to capture some of these conversations and share them with you. That is why we sent our video director, Matt Milhomme, to the COMSOL Conference 2012 in Boston to conduct some interviews. We now have a video series of […]
Read more
---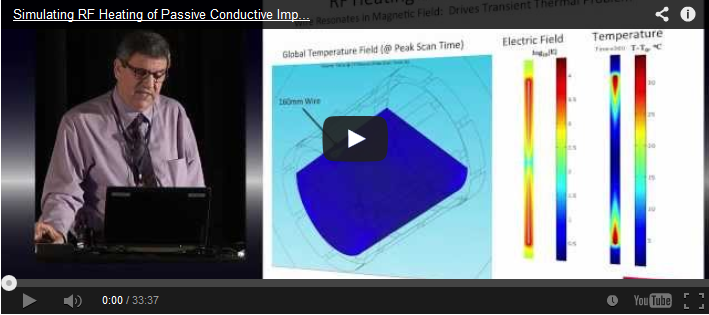 The second video in our COMSOL Conference Boston 2012 keynote series features Dr. Alan Leewood's presentation on the use of multiphysics simulation for medical safety applications. The focus of this presentation is on the safety of passive conductive implants during MRI screenings.
Read more
---
Get new posts by email
---
Categories
---
Tags