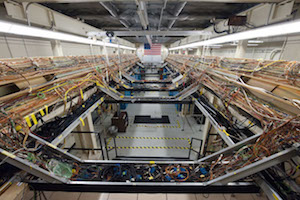 Electrical cables are classified by parameters such as impedance and power attenuation. In this blog post, we consider a case for which analytic solutions exist: a coaxial cable. We will show you how to compute the cable parameters from a COMSOL Multiphysics simulation of the electromagnetic fields. Once we understand how this is done for a coaxial cable, we can then compute these parameters for an arbitrary type of transmission line or cable.
Read more
---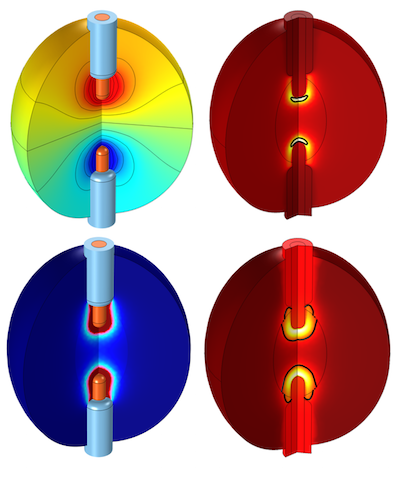 Radiofrequency tissue ablation is a medical procedure that uses targeted heat for a variety of medical purposes, including killing cancerous cells, shrinking collagen, and alleviating pain. The process involves applying mid- to high-frequency alternating current directly to the tissue, raising the temperature in a focused region near the applicator. We can simulate this process with COMSOL Multiphysics and the AC/DC and Heat Transfer modules. In today's blog post, we will go over some key concepts for modeling this procedure.
Read more
---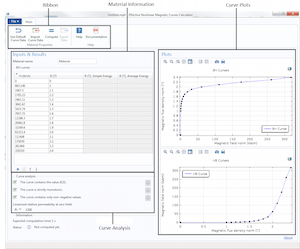 The nonlinear magnetic saturation curves in the AC/DC Module's Nonlinear Magnetic Materials Database can now be used in frequency-domain simulations using COMSOL Multiphysics version 5.2. You can now convert the associated BH or HB curve, which was previously supported only for stationary and time-dependent studies, into an effective BH or HB curve using the newly added Effective Nonlinear Magnetic Curves Calculator app. In this blog post, we will discuss how this app is used in frequency-domain simulations.
Read more
---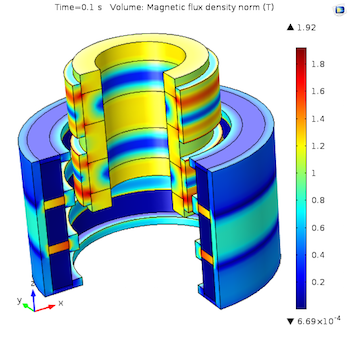 The Rotating Machinery, Magnetic physics interface available in the AC/DC Module is used to model rotating machines such as motors or generators. When modeling the linear or tubular device with the Magnetic Fields and the Moving Mesh physics interfaces, it is appropriate to use a customized linear periodic boundary condition. In this blog post, we will explore how to customize the linear periodic boundary condition and model the tubular generator that is used for wave energy.
Read more
---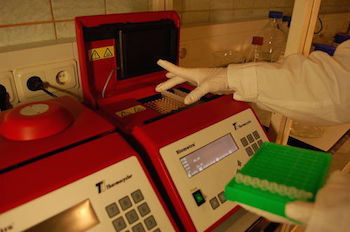 Polymerase chain reaction tests have many applications within medical and biological research. In the past, these tests have been performed within a laboratory setting due to their high power requirements and the slow speed at which results are delivered. Researchers at the University of California, Berkeley have developed a new LED-based polymerase chain reaction system that, with its simplicity and speed, could be used in point-of-care testing.
Read more
---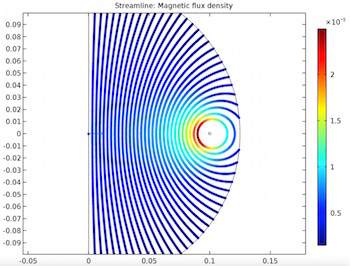 Have you ever noticed that being around a happy, enthusiastic friend makes you feel happy too? You can look at mutual induction in a similar way: A current flowing through one circuit creates a current in a nearby circuit. Mutual inductance measures the amount of change required for this effect to take place. Here, we explore using simulation to compute the mutual inductance in different wire coil arrangements.
Read more
---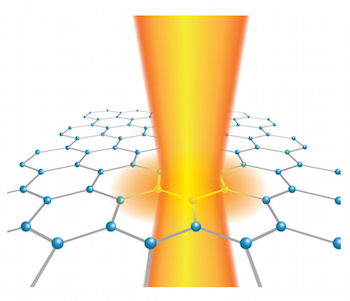 Within the research community — and on the COMSOL Blog — graphene has been a topic of great interest. The unique properties that make this material so remarkable can also make it challenging to analyze. In simulation, a particularly difficult question to address is whether graphene should be modeled as a 2D sheet or a thin 3D volume. We provide answers to this question in today's blog post.
Read more
---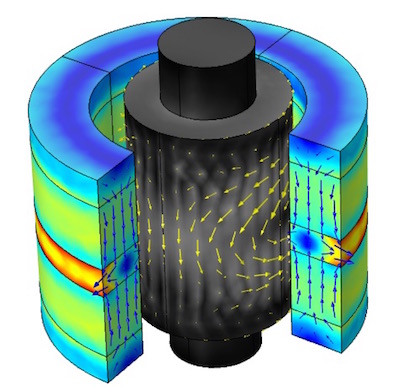 Magnetic bearings are used in many industrial applications, including power generation, petroleum refinement, turbo machinery, pumps, and flywheel energy storage systems. Unlike mechanical bearings, these types of bearings support moving loads without physical contact through magnetic levitation. Valued for their frictionless operation and ability to run without lubrication, magnetic bearings are a low-maintenance alternative to mechanical bearings — one with a longer lifespan. Learn how to calculate design parameters like magnetic forces, torque, and magnetic stiffness using COMSOL Multiphysics.
Read more
---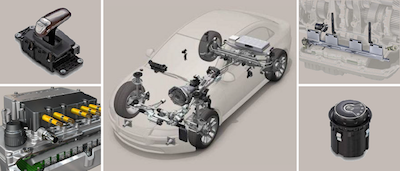 Cars have to exist in a variety of environmental conditions. They need to handle environmental changes such as temperature fluctuations. Therefore, it is important to create parts that can handle these conditions. An investigation into the functionality of an inductive position sensor was presented during the COMSOL Conference 2014 in Cambridge.
Read more
---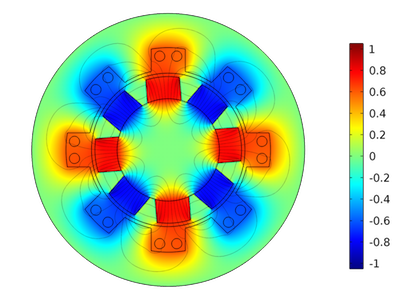 Electrical machines are an important pillar in modern industrial society. Among the different types of electrical machines, rotating machines such as generators and motors take up a central role. The Rotating Machinery, Magnetic physics interface in COMSOL Multiphysics is designed specifically for modeling these systems. Follow along as we explore how to model rotating machinery and detail best practices for working with this feature.
Read more
---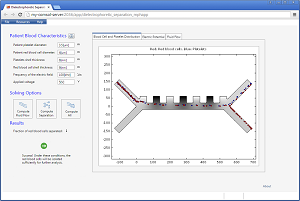 How can you use an electric field to control the movement of electrically neutral particles? This may sound impossible, but in this blog entry, we will see that the phenomenon of dielectrophoresis (DEP) can do the trick. We will learn how DEP can be applied to particle separation and demonstrate a very easy-to-use biomedical simulation app that is created with the Application Builder and run with COMSOL Server™.
Read more
---
Get new posts by email
---
Categories
---
Tags